Farmer Voices from SfL
Watch the SfL Movement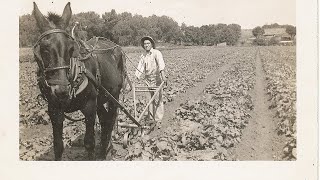 Orange County Produce: A History of Solutions from the Land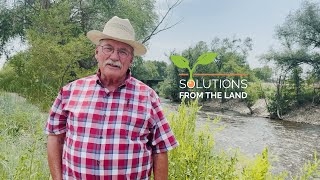 Solutions from the Land: Sustainable Ag Land and Water Management for the Koronivia Joint Workshop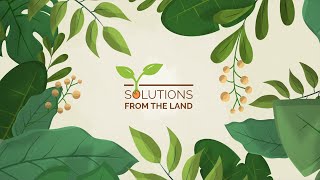 Solutions from the Land: The 4R Nutrient Stewardship Project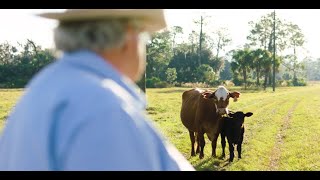 Sustainable Agriculture is a Win-Win Climate Change Solution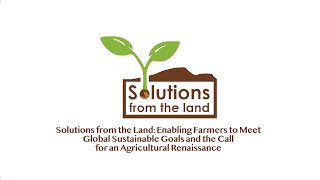 Solutions from the Land: Introducing the Call for an Agricultural Renaissance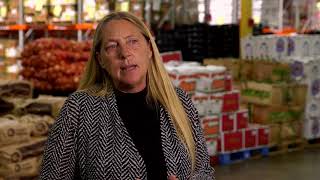 Intro to Ohio Smart Ag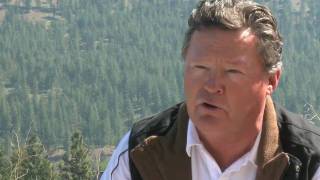 25x'25: Mission Achievable
Orange County Produce: A History of Solutions from the Land

In honor of the 2021 Asian American and Pacific Islander Appreciation Month, the U.S. Department of Agriculture worked with Mr. Tri Nguyen (https://www.tringuyenphotography.com/) to produce a video featuring AG Kawamura, third-generation farmer and Co-Chair of Solutions from the Land. AG is proud to share his family's story, now well into its fourth generation of growing produce in southern California.

"In Japanese, the word for farmer is "hyakko." Hyakko comes from two words. One word is for man. The other word is hundred. The literal definition for a farmer is a man of a hundred talents...

"If we can continue to create abundance, that means everybody has more choices. That's a good place. If we find ourselves in a world of scarcity, I don't have to say this to anybody, but that's the kind of world we don't ever want to see."

Solutions from the Land (SfL) is a 501c3 nonprofit that puts farmers at the forefront of finding land-based solutions to global challenges. Visit us at https://solutionsfromtheland.org/

Solutions from the Land: Sustainable Ag Land and Water Management for the Koronivia Joint Workshop

he Koronivia Joint Work on Agriculture (KJWA) is the UNFCCC's first-ever agricultural work program. Solutions from the Land was proud to see Board member Pat O'Toole represent farmers, ranchers and other agricultural producers during the June 15th, 2021 KJWA workshop on "sustainable land and water management, including integrated watershed management strategies, to ensure food security." O'Toole, the long-term president of the Family Farm Alliance with a strong background in irrigated agriculture, was the sole producer presenter at the table to offer farmer/rancher insight and recommendations.

Solutions from the Land: The 4R Nutrient Stewardship Project

The 4R Nutrient Stewardship Project is a 5-year, $17 million initiative in which Fertilizer Canada and the Co-operative Development Foundation, with support from Global Affairs Canada, aim to enhance agricultural production, form and strengthen farmer co-operatives, increase the acceptance of women in leadership, and educate and equip farmers with the 4R principles in Ghana and Ethiopia.

Sustainable Agriculture is a Win-Win Climate Change Solution

Jim Strickland has been raising cattle in Florida for 45 years. As a caretaker of the land, he believes in protecting the habitat and wildlife on the ranchlands. Florida ranches are part of the solution to protect Florida's environment. Sustainably managed grazing lands provide wildlife habitat corridors, water filtration, and carbon sequestration. Click here to read Jim's full article published by The Invading Sea. https://www.theinvadingsea.com/

Solutions from the Land: Introducing the Call for an Agricultural Renaissance

This presentation, Solutions from the Land: Enabling Farmers to Meet Global Sustainable Development Goals and the Call for an Agricultural Renaissance, was first shown at the 2020 Sustainable Agriculture Summit (http://www.sustainableagsummit.org/) on November 18, 2020. In January 2021, Solutions from the Land (SfL) plans to release its upcoming white paper, created by a group of farmer envoys and advisors, which describes North American agriculture's perspective on how transformational change in the agricultural system can meet global mega-challenges represented by the UN Sustainable Development Goals (SDGs). The paper will seek to answer the critical question: "what will the future look like for the next generation of farmers?" In this preview of the report, SfL's farmer envoys present their farms as case study examples of real producers describing innovative, integrated land management systems that produce multiple benefits, improving climate, clean air and water, and biodiversity, as well as economic resilience and rural livelihoods. Solutions from the Land (SfL) is a 501c3 nonprofit where farmers are at the forefront of finding land-based solutions to global challenges. Visit us at https://www.sfldialogue.net/ Thank you to our speakers: AG Kawamura (Co-Chair, Solutions from the Land) Adrienne Mollor (Grower/Owner, Mollor Cranberries) Pat O'Toole (President, Family Farm Alliance) Trey Hill (Owner/Manager, Harborview Farms) Fred Yoder (Co-Chair, Solutions from the Land)

Intro to Ohio Smart Ag

Facing the specter of a rapidly changing and more unpredictable global environment, Ohio agriculture will adjust to these conditions and maintain a style of farming and a food system that benefits producers, consumers, the public, and the planet. Our vision is to boost profitability for farmers at all scales and in all settings (from rural to urban) while restoring environmental resilience, building strong communities, engaging consumers and ensuring public health and access to nutritious food. Visit us at https://www.ohiosmartag.net

25x'25: Mission Achievable

"25x'25" is a rallying cry for renewable energy and a goal for America -- to get 25 percent of our energy from renewable resources like wind, solar, and biofuels by the year 2025. To learn more, please visit www.25x25.org.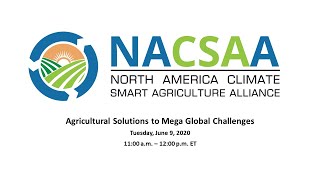 Solutions from the Land: Ag Solutions to Global Mega-Challenges (NACSAA Update 6/9/2020)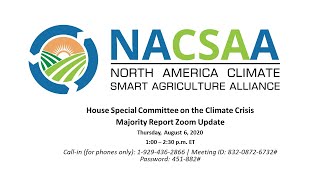 Solutions from the Land: HSCCC Climate Majority Report (NACSAA Update 8/6/2020)
Solutions from the Land: Ag Solutions to Global Mega-Challenges (NACSAA Update 6/9/2020)

This webinar update explores global and national innovation and policy pathways to better enable farmers, ranchers and foresters to adopt climate smart ag systems to deliver solutions to the co-joined mega challenges of the day: climate change, food security, ecosystems services and public health. Solutions from the Land (SfL) is a 501c3 nonprofit that puts farmers at the forefront of finding land-based solutions to global challenges. Visit us at https://solutionsfromtheland.org/ The North America Climate Smart Agriculture Alliance (NACSAA) is a farmer-led platform for inspiring, educating, and equipping agricultural partners to innovate effective local adaptations that sustain productivity, enhance climate resilience, and contribute to the local and global goals for sustainable development. Learn more at https://www.nacsaa.net/ Thank you to our speakers: Honorable Kip Tom (U.S. Ambassador to UN agencies in Rome) Robynne Anderson (Secretariat, International Agri-Food Network) Ana Unruh Cohen (Majority Staff Director, House Select Committee on the Climate Crisis) Fred Yoder (Chair, NACSAA)

Solutions from the Land: HSCCC Climate Majority Report (NACSAA Update 8/6/2020)

This webinar update provides farmer and NACSAA member perspectives on the summer 2020 release of the House Select Committee on the Climate Crisis majority report (https://climatecrisis.house.gov/report). Solutions from the Land (SfL) is a 501c3 nonprofit that puts farmers at the forefront of finding land-based solutions to global challenges. Visit us at https://solutionsfromtheland.org/ The North America Climate Smart Agriculture Alliance (NACSAA) is a farmer-led platform for inspiring, educating, and equipping agricultural partners to innovate effective local adaptations that sustain productivity, enhance climate resilience, and contribute to the local and global goals for sustainable development. Learn more at https://www.nacsaa.net/ Thank you to our panelists: Jeremy Peters (National Association of Conservation Districts) Brian Jennings (American Coalition for Ethanol) Pat O'Toole (Solutions from the Land) Roger Wolf (Iowa Soybean Association)